Board of Directors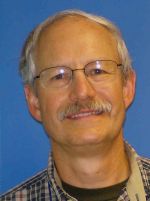 Gary Tewksbury, Chairperson
Gary retired from Procter & Gamble after 38 years as a Project Engineer. He currently serves as the Chairman for the Zoning Hearing Board for Washington Township. Gary also serves as an Eucharistic Minister at the Nativity BVM in Tunkhannock and also is a historian interpreter on the Battle of Gettysburg for the Gettysburg Foundation. He has been married to his wife Ruth for 51 years and recently celebrated with a trip to France. Together they have 2 daughters, Kristin and Sara and 2 grandchildren, Elliott and Sierra. In his spare time, Gary enjoys cross country skiing, restoration of steamer trunks, fishing, researching the Battle of Gettysburg and Pickett's Charge Diorama.
---

Howard Heise, Vice Chairperson
Howard retired as the Wyoming County Children and Youth Administrator after working in child welfare with the county since 1990. Prior to his employment with Children and Youth, Howard worked in social services for 10 years primarily working with the adult/child mental health and intellectually disabled population. He is a lifelong resident of Wyoming County and currently resides in Tunkhannock with his wife Deborah. They are parents of three adult children.
---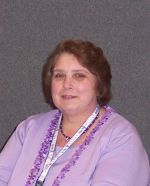 Carol Ziomek, Secretary
Dr. Ziomek, a resident of Eaton Township, was born and raised in Plymouth, PA. A graduate of St. Vincent's High School, she earned a B.S. in Chemistry from Wilkes College in Wilkes-Barre. She earned her Ph.D. in Biology from The Johns Hopkins University in Baltimore, MD and spent two summers doing embryological research at the Woods Hole Marine Biological Labs in Woods Hole, MA. Dr. Ziomek then did her post-graduate research in embryology in the Dept of Anatomy at Cambridge University in Cambridge, England. Upon her return to the US, Dr. Ziomek accepted a staff position at the Worcester Foundation for Experimental Biology, where for 8 years her laboratory pursued research in embryology and was recipient of several major competitive research grants from the National Institutes of Health. In 1990, she joined Genzyme Corporation's transgenic animal program and in 1993 became a founding member of Genzyme spin-off, GTC Biotherapeutics and Vice President of Development. While at GTC, she was part of the team that achieved the first approval in the world of a human therapeutic protein produced in the milk of genetically engineered animals. After 20 years at GTC, Dr. Ziomek took early retirement and moved back to PA, where she was a part-time project-specific technical & regulatory consultant to rEVO Biologics, Inc (formerly GTC Biotherapeutics) until the end of 2014. She was Secretary for the Tunkhannock Rotary Club for 9 years, Rotary District 7410 Registrar for 1 year and a Rotary District 7410 Foundation committee member for 6 years. She enjoys traveling, attending plays and concerts, appreciates gemstones and jewelry, is an accredited jewelry professional (AJP) and has completed the Colored Stones Course from the Gemological Institute of America.
---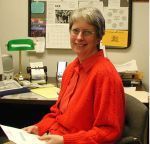 Vera Walline, Board Member
Vera Walline, MPH, RMCHES is a public health education professional with 40 years of experience in areas as diverse as Scotland, Philadelphia, Israel, and Northeast Pennsylvania. A native of Dallas, PA, she was educated at Bryn Mawr College and Yale University School of Public Health. Returning to the region in 1990, she served as Education Director at Tyler Memorial Hospital and Executive Director of the NEPA Area Health Education Center. Since retiring in 2014, serves on the Graduate Nursing Advisory Board of the University of Scranton, and is the representative of the Baha Community of NEPA on the Scranton Area Ministerium. Ms. Walline manages a multi-generational household in Lake Winola, with David, her husband of almost 50 years, daughter, son-in-law, and grandchildren.
---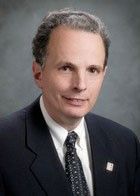 Lee Piatt, Board Member
Mr. Piatt's varied practice areas include business formation, mergers, and acquisitions, secured lending, corporate governance, real estate, business divorce, succession planning, and estate administration. Awarded the Pennsylvania Bar Association's W. Edward Sell Business Lawyer Award in 2019, Mr. Piatt is a continuing legal education speaker in business law matters and has been active with the PBA's Business Law Section and its Title 15 Committee for more than twenty years. Mr. Piatt also represents, and often serves on boards of, a wide variety of non-profit organizations. On a regular basis, he assists entrepreneurs in starting and organizing business organizations, including helping them choose the proper legal entity, drafting functional internal bylaws and rules, and preparing appropriate owner agreements to assure smooth management and ultimately provide means for dissolution or transfer of ownership. His clients also include areas and civic nonprofit organizations which he helps create and amend bylaws, avoid conflicts of interest and other legal liabilities, obtain charitable status for Federal Income Tax purposes, and generally protect members, directors, and officers against personal liability. In addition, he regularly assists family businesses with their succession planning and individual and corporate borrowers in lending transactions, including the issuance of opinions as principal borrower's counsel and as Pennsylvania counsel for transactions in other states. Mr. Piatt is a Past Chair of the Business Law Section of the Pennsylvania Bar Association and was a founding Co-Chair of the Pennsylvania Bar Association's former Shale Energy Law Committee. With the Business Law Section, he has been active in task forces charged with writing Pennsylvania Corporate Laws, providing standards for issuance of legal opinions, and proposing change to Pennsylvania Business Sales Tax Law. A Phi Beta Kappa graduate with highest honors of William and Mary, Mr. Piatt received his law degree from the University of Pennsylvania.
---

Cathy Franko, Board Member
Cathy Franko is a lifelong resident of Tunkhannock, graduated from Tunkhannock Area High School in 1986, and continued her education on the Scranton campus of Lackawanna College receiving degrees in Business Science and Education. Cathy spent the majority of her professional career working in the field of education starting as the Tutoring Coordinator at Lackawanna College, Title I Reading Assistant at Tunkhannock Area School District, and HANDS of Wyoming County Parents as Teachers Educator and Kindergarten Transition Coordinator. HANDS of Wyoming County's Board of Directors selected Cathy Franko as the candidate to fill the position of Executive Director for the non-profit organization in 2015 where she is currently employed. Cathy actively serves on the Luzerne/Wyoming County Early Intervention Inclusion Committee, Wyoming County Children & Youth Advisory Board, Trehab Vision Team Advisory Board, Tunkhannock Business and Professional Women's Club, Luzerne/ Wyoming County Head Start Advisory Board, Pennsylvania Pre-K Counts/HSSAP Advisory Committee, Lackawanna Trail Comprehensive Planning Committee and Tunkhannock Area School District Transition Team. Cathy and her husband, Jeffery, celebrated their 25th wedding anniversary in October. They are proud parents of twins, Colin and Gracie.
---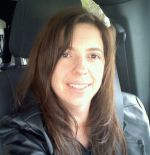 Cammie Anderson, Board Member
Cammie Anderson is the BA Certified Prevention Specialist Drug and Alcohol (D/A) Prevention Education Coordinator at Children's Service Center/Robinson Counseling Center. She provides classroom education services K-12 as well as one- to-one intervention services to students in the Tunkhannock Area School District. As a D/A Prevention Education Specialist, Cammie has been teaching students about the dangers of drugs and alcohol for more than 29-years. She has also done numerous parent programs as well as been a presenter to many community organizations. Part of her outreach also consists of conducting professional trainings in the field of Drug and Alcohol. She has conducted many faculty in services on emerging trends in drug and alcohol and serves as a Student Assistant Liaison for all SAP (Student Assistance Program) teams in the district. Student Assistance Program (SAP) is a systematic team process used to mobilize school resources to remove barriers to learning. SAP is designed to assist in identifying issues including alcohol, tobacco, other drugs, and mental health issues which pose a barrier to a student's success. Mrs. Anderson has recently been approved as a State SAP Trainer allowing her to train new school district SAP team members throughout the Commonwealth of Pennsylvania. In her spare time she volunteers at Blue Chip Animal Refuge. She is an avid lover of all animal especially dogs and has two rescues of her own. She resides in Duryea with her husband of 28 years, Michael. Together they have one son, Jacob.
---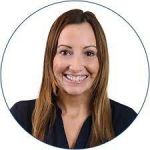 Stephanie Holdt, Board Member
Stephanie currently lives in Beaumont, Pa and is a Health Insurance Broker for Stone House in Tunkhannock with an emphasis in Medicare Benefits. She received a Bachelor of Science in Business Administration (BSBA) degree from Central Michigan University. From a young age and with a mother as a nurse, her passion for health issues and concerns that many people face especially our older population encouraged her career decision. She is very passionate about educating people about ways to manage their healthcare costs. Stephanie has been a featured speaker for State Representative Karen Boback's Senior Expos on how to save money on prescription costs and how to secure grants to cover personal healthcare expenses. In her free time, Stephanie enjoys the great outdoors including kayaking and participating in half marathons. She also loves to spend time with her family including watching her son Tommy play soccer and baseball.
---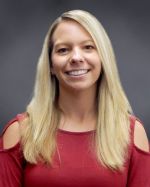 Shealynn Shave, Executive Director
Shealynn was born and raised in Susquehanna County and graduated from Keystone College with a Bachelor's of Arts in Communications. After years in the military with her husband, Shealynn relocated back to the area where she joined the Wyoming County Community Health Foundation in 2012. With over a decade of experience in various nonprofit organizations, Shealynn was promoted to Executive Director of the Foundation. She currently oversees all events and programs that the Foundation is involved in. In addition to working part-time at the Wyoming County Community Health Foundation, Shealynn also serves as Executive Director of the Northern Tier Industry and Education Consortium (NTIEC) in Dimock. She and her husband Reed currently reside in Elk Lake with their daughter Presley, son Liam and 2 dogs. In her spare time, she enjoys trips to New York City, golfing and spending as much time with her family.
---
Stop the Bleed Program
Over 60 Lackawanna Trail teachers participated and were trained in a Stop the Bleed Initiative on Friday, October 11, 2019 during a teacher in-session day. The initiative is a collaborative effort amongst the Wyoming County Community Health Foundation (WCCHF), Commonwealth Health Tyler Memorial Hospital and Commonwealth Health Wilkes-Barre […]
FoodPlay is coming to town!
Schools around the country are teaming up with FOODPLAY to empower children with the skills they need to take charge of growing up healthy and fit. FOODPLAY, a national award-winning theater show promoting healthy eating and exercise habits, will be bringing its cast of colorful characters, fantastic feats of juggling, motivating messages, music, magic, […]
Shingles Vaccination Clinic Donation
The Wyoming County Community Health Foundation, formerly Tyler Health Partnership, donated $6,000 to Tyler Memorial Hospital for confuting a shingles vaccination clinic for Wyoming County residents. Approximately 40 local residents received the vaccination at no cost during the one-day clinic, which was a follow-up to a two-day clinic held in November 2013 where more than […]
---
The Foodplay Production was FANTASTIC! -- Suzanne Young, 3rd grade teacher at Roslund Elementary